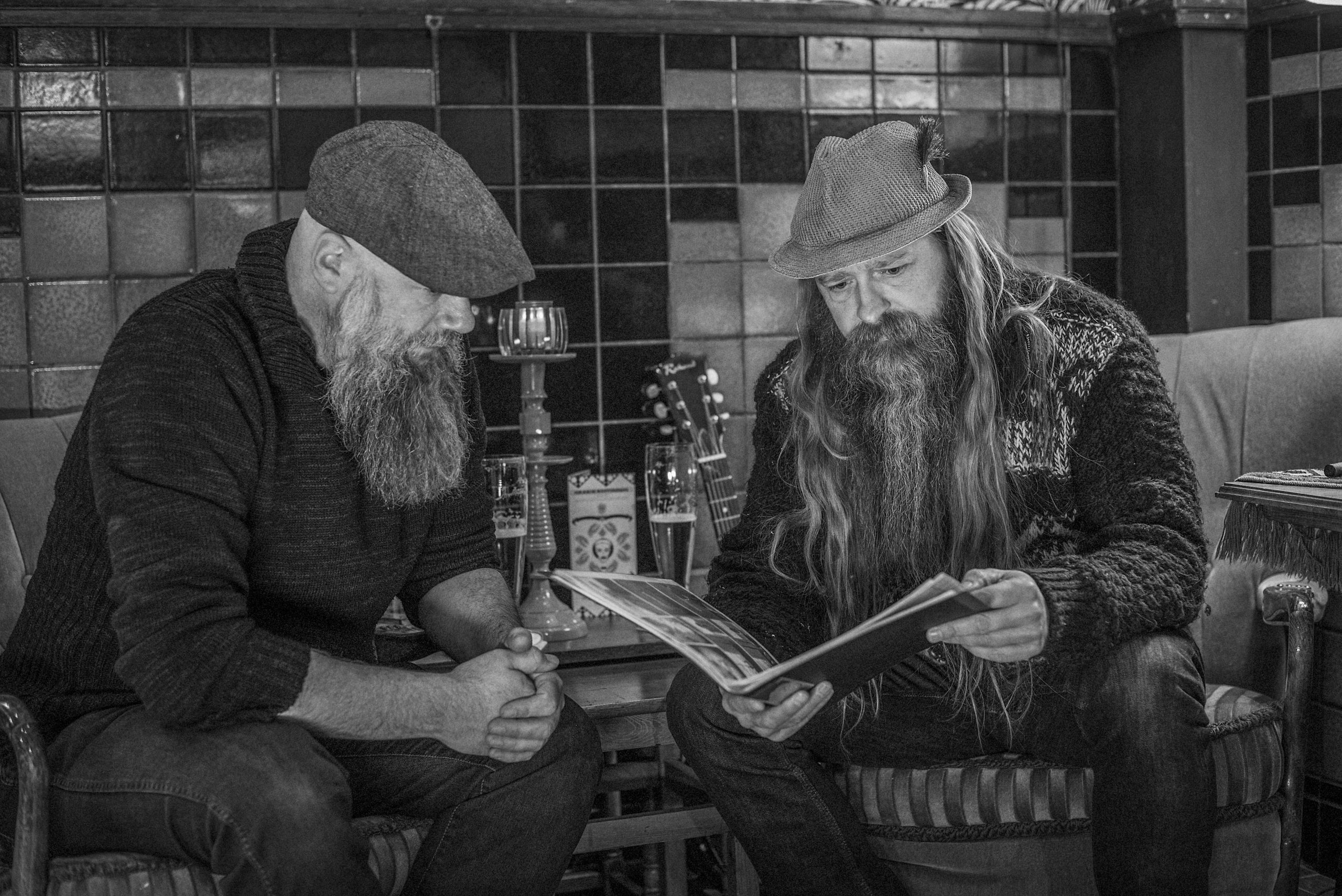 Biography
The Flea-Pit is the brainchild of drummer/comic artist Wily van Haren (1969) and guitarist/singer Harald te Grotenhuis (1972)
The Flea-Pit: A combination of Music and comic story. Their goal is to create a story where music and drawings complement each other.
The Flea-Pit tells the story of Doug Jaranski, a tormented poet who is surrounded by booze and shady women. His life takes largely place in a bar called the Flea-Pit. Next to barman Pete, The Flea-Pit houses a strange gathering of people and creatures who appear in different guises. As the story starts to unfold the situations become more grotesque and unreal. By every page the line between reality and fantasy seems to vanish, leaving Doug trapped in dark and cold wasteland where he is confronted with his failures, lost love, the staring eyes of long dead famous poets and faces a giant mescal worm..
A word from the writers:
"The music, lyrics and drawings are constantly in motion, challenging and even provoking each other. The core of our music is certainly rooted in metal, the music we grew up to as teenagers. But just as the story, our music becomes more and more a reflection of all our influences, starting at childhood age until our adult lives.
This complete artistic freedom, not restricted by any style or genre results in a piece of art that is surely not light reading or easy listening. As it took time to piece it together, it is also demanding on the viewer/listener. We hereby challenge you!
Or as the Germans so aptly put it: Nür für Feinschmecker.
So enter the Flea-Pit, sit down at the bar, order a Wormblaster-Special, meet it's strange and sometimes obnoxious inhabitants and ask yourself: Is it real or just a dream..